Emilia Gómez 
Miembro CCA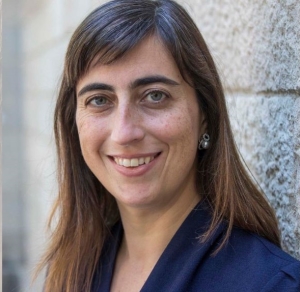 Emilia Gómez (Bsc/Msc in Electrical Engineering, PhD in Computer Science) is Principal Investigator on Human and Machine Intelligence (HUMAINT) at the Joint Research Centre, European Commission (EC) and scientific coordinator of AI WATCH, the EC initiative to monitor the advancements, uptake and impact of Artificial Intelligence in Europe. Her team contributes with scientific and technical knowledge to EC Artificial Intelligence (AI) policies including the recently proposed AI Act.
She is also a Guest Professor (on leave as Associate Professor, full professor accreditation) at Universitat Pompeu Fabra (Barcelona).
Her research is grounded on the Music IR field, where she contributes to the understanding of the way humans describe music and its computational modelling to support music listening experiences. Her research is interdisciplinary and incorporates knowledge from signal processing, human cognition, music theory and artificial intelligence. Starting from the music domain, she researches on the impact of AI into human behavior. In particular,  she looks at the impact of AI on our jobs, decisions and children´s cognitive and socio-emotional development. 
She has co-authored >150 peer-reviewed publications, open datasets and software packages. She has supervised 11 PhD theses (5 ongoing) and contributed to a high number of funded projects (4 as PI). She was also a co-founder of the MTG spin-off company BMAT. She was the first women president of the International Society for Music Information Retrieval, she was recognized by Commissioner Gabriele at the EUwomen4future initiative, and she is particularly involved in promoting the role of, and increasing opportunities for, women and improve diversity of technological fields. 
 She is currently a member of the Spanish National Council for AI and the OECD One AI expert group.